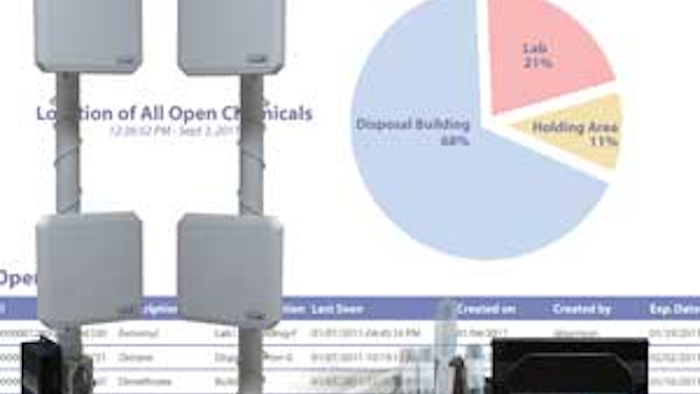 Element ID Inc., a designer and manufacturer of specialty industrial automation equipment/systems and high-performance Radio Frequency Identification (RFID) readers, now offers their Automated Chemical-Waste Tracking Solution. According to the company, the system:
Is designed for any company that generates chemical waste and needs to track its location throughout a building or campus.

Is a complete solution with the hardware, software and tags needed to automatically track your chemical-waste containers from generation in the lab or production area to your disposal center — and any desired holding area in between.

Offers real-time location tracking and the ability to generate a wide variety of reports on demand.

Is scalable to suit anything from a small lab to a full enterprise.

Features the proprietary ChemTrak™ Software, which offers real-time, on-demand reports showing the location of all containers in the system; offers a full history of individual containers; and can also be integrated with your ERP or other data-management systems.