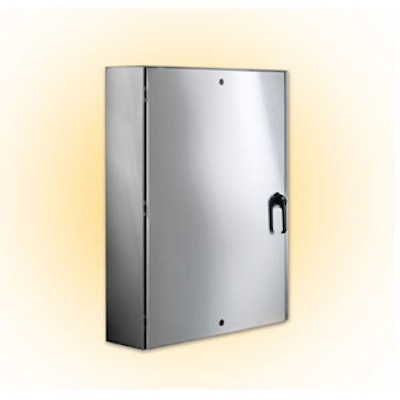 OMEGA Engineering has designed its SCE-ELSSLPPL Series NEMA 4X electrical enclosures to house electrical and electronic controls, instruments and equipment in areas that may be regularly hosed down or are in very wet conditions. These electrical cabinets additionally feature:
Protection from dust, dirt, oil and strong jets of water.

304 stainless steel construction.

Ideal suitability for weatherproof applications, as well as in food and chemical applications.