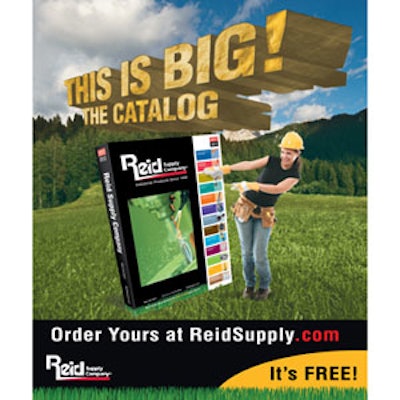 Reid Supply Co. has introduced their first full-line industrial-products catalog printed completely on Sustainable Forestry Initiative® (SFI®) Inc. paper. According to the company, in addition to the sustainable paper, the new catalog is characterized by the following improvements:
Row shading, which makes it easier to keep your place on the page.

Item numbers next to the price.

New photography and line drawings, to better represent the product lines.

Discounts noted on applicable pages and inside the back cover.

Nearly 900 pages of industrial products for industries including: manufacturing, CAD and engineering, transportation construction, food processing, packaging, oil, gas, alternative energy, medical, and many others.