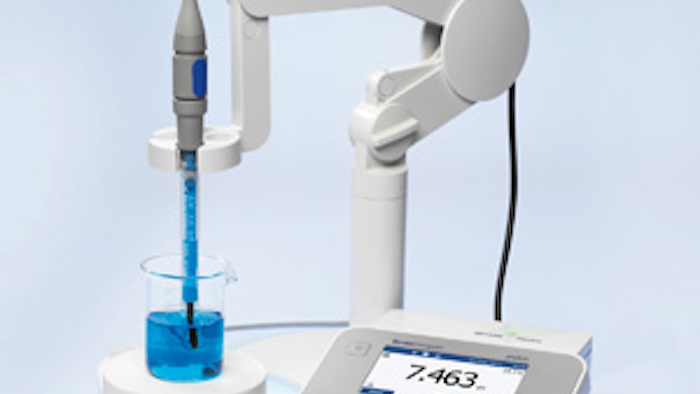 METTLER TOLEDO's SevenCompact™ line of benchtop meters for measurement of pH, ion concentration, ORP or conductivity features two new universal meters that fulfill analytical requirements in a wide range of workplaces. According to the company, the meters are characterized by:
Availability in two models: SevenCompact™ pH/Ion S220, a multi-language benchtop meter for pH, ORP and ion measurements with Intelligent Sensor Management (ISM®) and five-point calibration; and SevenCompact™ Conductivity S230, a multi-language benchtop meter for conductivity, salinity, TDS, resistivity, and Conductivity Ash with ISM®.

Easy operation; menu guidance is available in 10 different languages and operation is intuitive, as to not require training or a user manual.

A 4.3-inch color display with well-arranged icons, making relevant information identifiable at a glance.

Two display layouts; users can select the full-information screen with all parameters and settings shown, or switch — by a single key press — to the uFocus™ screen layout.

Efficient and ergonomic design, featuring the uPlace™ electrode holder, which can be operated with one hand and has complete vertical movement, bringing the electrode into the position best for sample measurement.

Extensive security functions — users are able to set measuring alarm limits, apply PIN code protection, use of routine/expert mode, ISM® and more.

 

Availability with options such as a printer, magnetic stirrer, keyboard, barcode scanner and USB memory stick for data export.