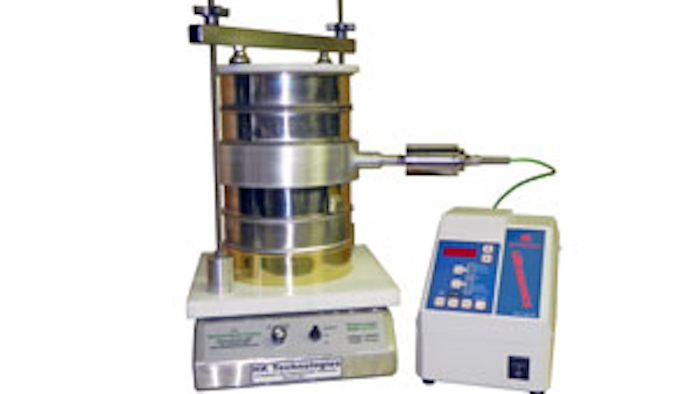 Cleveland Vibrator recently released its HK laboratory/pilot sieve towers with a heavy-duty vibratory design that enables quick sieve analysis of product samples with maximum throughput. According to the company, these towers also come with:
The ability to accommodate up to 8 full-height sieves or a set of 16 half-frame sieves for dry or liquid slurry materials.
Variable-speed settings that permit complete control — whether using the standard dual-outboard rotary electric drives or an optional electromagnetic jogger table.
Availability in 8-, 12- or 17-inch diameter sieve sizes down to 635 mesh (20 microns).
Construction from 304 stainless steel or non-metallic material.
Electric or air operation for tabletop or caster use.
Fast cleanup and assembly.
An optional ultrasonic vibration upgrade to support mesh sizes down to 10 microns.
Ideal suitability for powder chemical, metal powder, ceramic, food product or pharmaceutical applications.