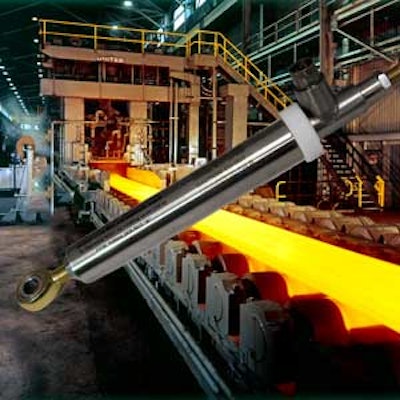 Macro Sensors' new non-contacting LVDT position sensor keeps steel rolling mill operations running smoothly with less downtime. According to the company, the position sensors:
Ensure quality control during steel production.

Monitor the position of milling frames that support rollers during the hot rolling process.

Feature position feedback, which ensures frames don't deform or shift.

Can also be used to monitor the position of the rollers themselves.

Are highly rugged and robust and offer long-term operation within the high temperatures and harsh environments of steel rolling mills.

Are environmentally sealed to IEC standard IP-68, rated to 185°F (85°C), and protected against dust ingress.

Resist moisture and contamination from airborne particulates and other dirt and grime inherent in steel mills.

Are specifically designed for easy calibration, configuration and installation.

Feature radial configuration with rod ends, which simplifies installation, as there is no need for core rods for connection.

Include pre-calibrated on-board electronics, eliminating the need to configure signal conditioners.

Feature electrical null adjustment, which makes for easy positioning.

Are available in 0-10V, 4-20mA, +/-10V outputs and ranges of ±0.015 inch (±0.38 mm) to ±10.0 inches (±250 mm).