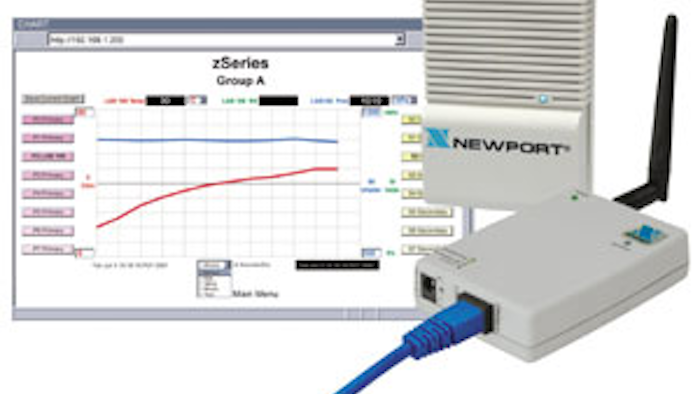 NEWPORT Electronics recently unveiled its zSeries wireless sensor system for monitoring and recording temperature, humidity and barometric pressure in critical applications. According to the company, these sensors also offer:
The power to transmit up to 300 feet (without obstructions) to a coordinator device, which is connected directly to an Ethernet network and the Internet.
The ability to trigger an alarm (sent via email or text message to an Internet-enabled cell phone or PDA, to a single user or group distribution list) if variables go above or below a set point that you determine.

Compact wireless end devices that mount discretely on the wall in clean rooms, laboratories or any remote facility.

No use for special software — simply use a web browser.

Compliance with IEEE 802.15.4, operating at 2.4 GHz.