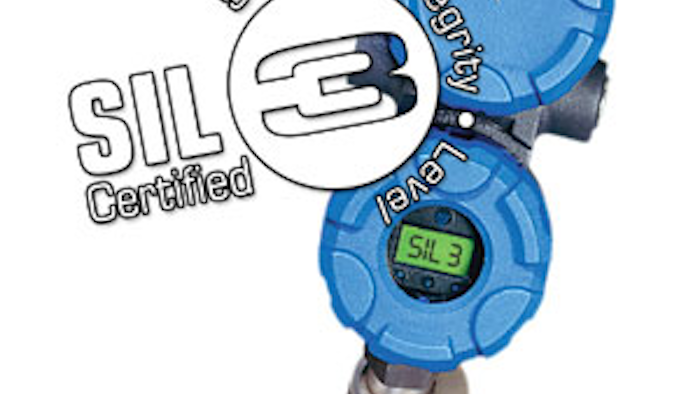 Magnetrol recently announced that exida, an accredited functional safety certification company, has certified the product reliability and the engineering change processes for the Eclipse® 705 guided-wave radar transmitter as SIL 3-capable per IEC 61508. SIL certification is obtained through analysis based on quantitative data and tests indicating the length of time between failures and expected performance in the field. Analysis confirmed that the ECLIPSE 705 has demonstrated a solid field use history, includes sound engineering processes and is designed with capable self-diagnostics. Other features include:
A 2-wire, loop-powered level transmitter that operates upon proven guided-wave radar technology.
High sensitivity and immunity to changing media properties.
Accommodations for use in control applications that exhibit visible vapors, foam and surface agitation.
Availability of coaxial-, twin- and single-rod probes for a wide variety of applications.
The power to withstand process conditions up to 6,250 PSI (430 BAR) or 800°F (430°C).
Suitability for safety critical applications.