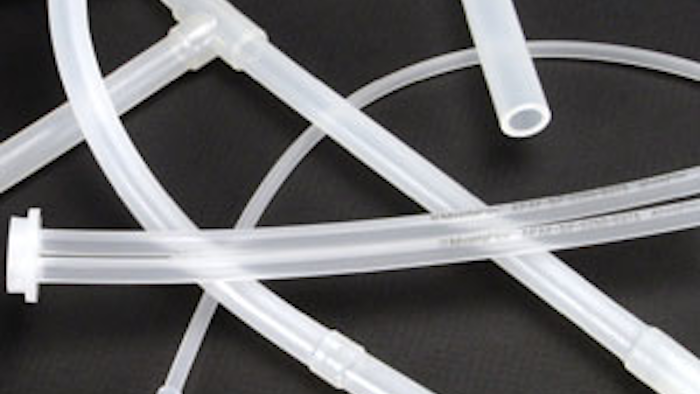 AdvantaPure's AdvantaFlex biopharmaceutical-grade TPE is now offered as molded Tri-Clamp® fittings, BioClosure™ container-sealing systems, and connections such as wyes, tees, crosses, and reducers. The company says that the components' key features include:
Previously available only in tubing form, this new development allows entire single-use molded manifold assemblies to be manufactured from TPE (thermoplastic elastomer).

The single resin system helps avoid operator errors and makes it possible for only one resin validation to be required.

Users will benefit from the elimination of barbed fittings and their possibility for leaks and contamination.

Molded connections provide a crevice-free, seamless transition for continuous, unrestricted flow.

Rough-cut cable ties (and their potential for damage) are also removed from these critical biopharmaceutical and pharmaceutical process applications.

All of the tubing assemblies are custom-made to specifications.

The components are available now as wye (Y), tee (T), and cross (X) connectors, as well as reducer connectors.

Both mini and standard hygienic clamp unions (commonly known as Tri-Clamp or sanitary ends) are also offered.

All styles range in sizes from .125 inch I.D. to .750 inch O.D., and other sizes are in development.

BioClosure container closures made from AdvantaFlex are available as caps, with or without tubing, and provide biologically safe, secure seals for vessels of glass, plastic, or metal.