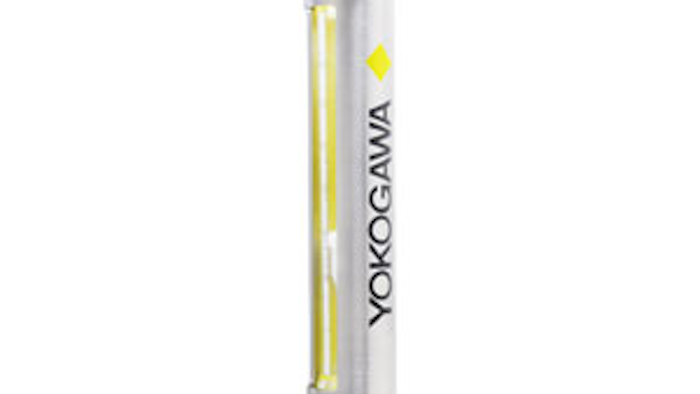 Yokogawa's new Glass Rotameter, RAGN, is designed to offer an unlimited lifetime combined with safe and virtually maintenance-free operation. According to the company, the RAGN:
Resists highly corrosive media and is used for the continuous flow measurement of liquids and gases.

Has been assessed to SIL 1 acc. to the reworked IEC 61508:2010 and complies with the Machinery Directive ISO 13849-1 standard.

Comes in an all stainless-steel design and offers the widest measuring ranges, from 2 ml/h – 10 m³/h water and 0.1 l/h – 160 m³/h air.

Features a measuring glass tube that is equipped with an easy-to-read-scale highlighted by a yellow background and protected by a splinter shield.

Includes modular design limit switches that can be easily retrofitted and are used to indicate minimum or maximum flow alarms, by outputting a signal when the magnetic float has reached or exceeded the limit switch position.

Is available with an optional cable connection box, available for simple wiring.

Features very low pressure loss compared to many other flow measuring principles, and therefore consume less energy.

Is maintenance-free and has an unlimited lifetime (with common applications and normal operating conditions).