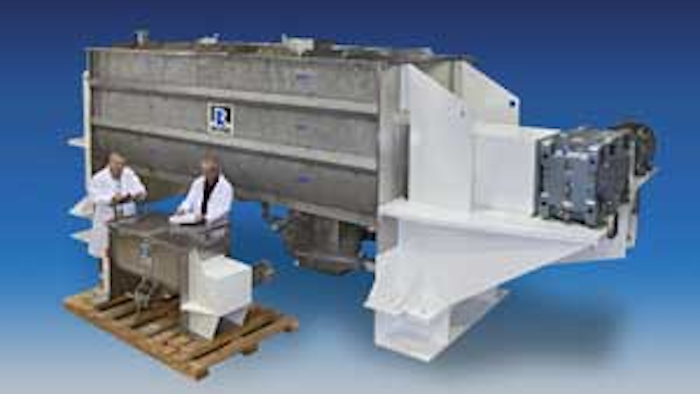 According to Charles Ross & Son, its new ribbon blenders boast an integral design that is superior to belt- and chain-driven blenders, which suffer from losses in horsepower and efficiency through slippage. Moreover, these ribbon blenders provide:
The flexibility to cater to a wide range of bulk densities.

An inverter-ready gearmotor that directly drives all units.

Variable-frequency drives for convenient soft start and agitator speed control.

Standard models as large as 1,000 cubic feet.

Suitability for industrial or sanitary applications.

Availability of custom units with larger capacities, vacuum/pressure capability, sight ports, spray bars, pneumatically operated covers and discharge valves, a heating/cooling jacket, explosion-proof motors or PLC controls.