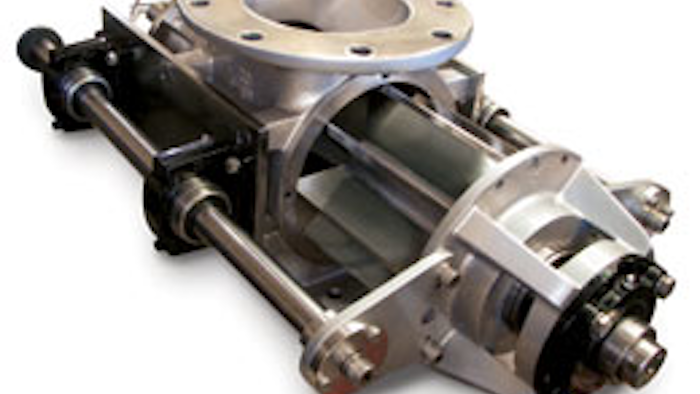 According to ACS Valves, its Quick-Clean Series rotary airlock valves aid in regulatory standard and practice compliance, reduce cleaning and sanitizing time, and simplify inspection. The tool-less, clean-in-place valve enables full access to the rotor and all internal surfaces of the housing without time-consuming disassembly of the endplate, or the concern for accurate rotor realignment during reassembly. Other features include:
An 8-vane rotor design, which eliminates excess pressure loss through the system, ensuring cost-efficient upstream and downstream material management, and reducing process energy consumption.
304 or 316 stainless steel construction.
Sizes from 6 to 16 inches, with pressure differentials up to 15 PSIG.
A temperature tolerance of up to 500ºF.
Stainless steel housings, CNC-machined to precise tolerances
Internal surfaces polished to a No. 4 finish.
Closed-end, metering, shallow-pocket, Teflon®-coated and adjustable-tip rotor configurations.