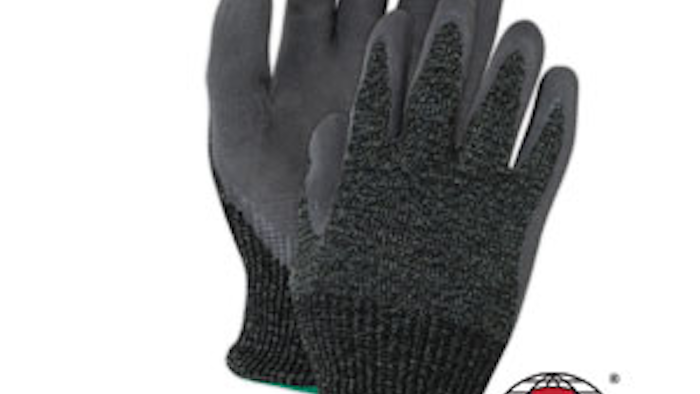 Magid Glove & Safety has added 2 gloves to the XKS™ family —the Magid® CutMaster® XKS500 and XKS510 palm-coated gloves — taking the XKS work gloves' already extreme cut protection to the next level. The company says that both styles of gloves feature:
An ANSI Cut Level 4 rating — as much as 2-and-a-1/2 times greater cut protection than palm-coated gloves made from a 100 percent aramid or HPPE yarn of a similar weight. NitriX™ Grip Technology, a proprietary sandy nitrile palm coating on the XKS500, while the XKS510 showcases a premium foam latex palm coating.
Construction using Magid's signature XKS yarn, a lightweight, 13-gauge, high-density machine knit.
XKS yarn comprised of a combination of stainless steel wire, Kevlar® and high-performance fibers to produce the gloves' shells for extreme cut protection, comfort and durability.
Low-linting properties, inherent strength and natural black coloration that extend usage up to 2 to 3 times longer than gloves made from other cut-resistant materials.
Increased gripping power, dexterity and abrasion resistance.
A color-coded wrist band to prevent unraveling and ease sorting after laundering.
A label to simplify size and style identification.