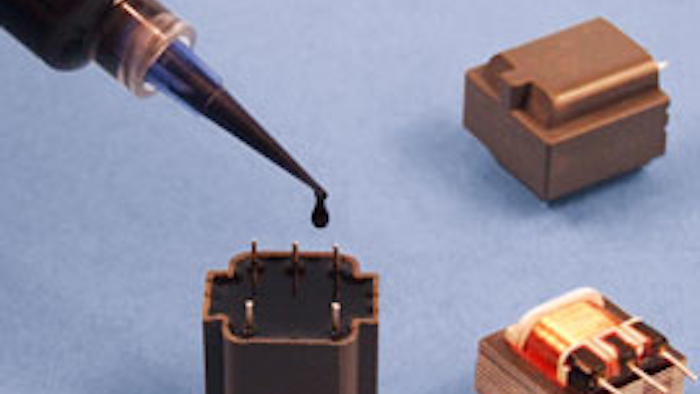 Combining the benefits of epoxy resins and polyurethanes, Master Bond Polymer System EP30D-7 is a two component epoxy ideal for high performance bonding, sealing, coating, and encapsulating applications. Its lower exotherm also makes it ideal for casting and potting in cross section thicknesses of over one inch. Other features include:
Wide temperature range of –100ºF to above +250ºF, which allows for room temperature curing or more rapid curing at elevated temperatures — with minimal shrinkage.
100 percent reactive.
No solvents or diluents.
Tensile strength of greater than 1,600 psi.
Shore A hardness of 90.
Elongation of more than 40 percent.
Dielectric constant exceeding 400 volts/mil.