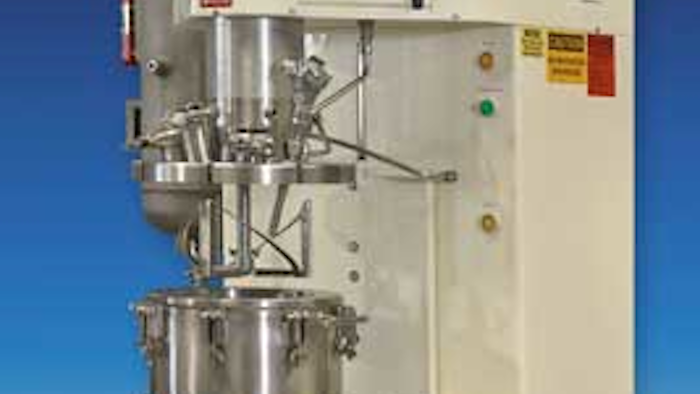 Charles Ross & Son introduces its laboratory dual-shaft mixer for operation to up to 15 PSIG of internal pressure. Other features include:
The flexibility to mix a variety of products, requiring a combination of low- and high-speed agitation, for medium-high viscosity products up to approximately 1 million centipoise.

A completely enclosed design — all components are shrouded to enhance safety and the overall look of the unit.

A reverse vertical lift to raise the mix can to mixing position.

A self-contained control panel with a single-point hook-up.

Variable-speed controls and inverter-duty motors.

 

Dual-handed raise and lower controls.

Sight/charge ports in the vacuum cover.

A jacketed mix can with a discharge valve.

A thermocouple in the side of the mix can.