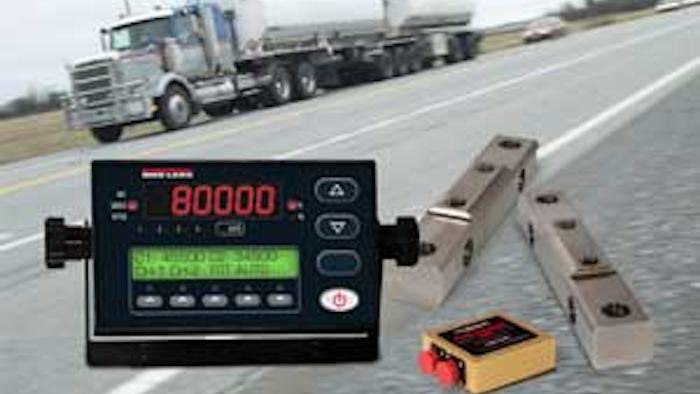 Rice Lake Weighing Systems, Pressure Pro and Safety Vision have merged technologies to create SafetyTrax, a completely new way to monitor vehicle and fleet performance. Hosted by Safety Vision, this web-based system ties together each vehicle's computerized diagnostics with video monitoring and global positioning systems, then adds PressurePro's tire pressure-monitoring and Rice Lake's on-board vehicle weighing systems. According to these companies, SafetyTrax additionally offers:
The power to provide fleet owners with a tangible return on investment through fuel savings, extended tire life, reduced downtime and improved driver performance.

24/7 online access to real-time vehicle data, including vehicle identification, start/stop times, duration, speed, location, weight, tire pressure, mechanical failures and more.

The ability to receive instant alerts on a variety of problems and download data for up to 6 months.

External access to real-time weight information, so each and every pound can be accounted for.

The avoidance of costly overload fines and any potential liability concerns.