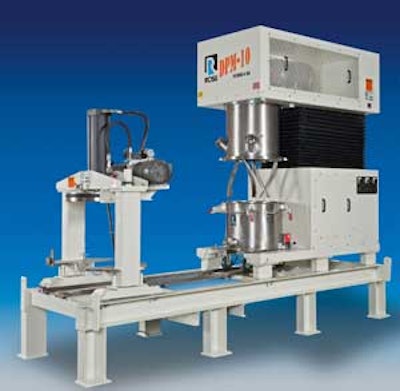 Charles Ross & Son recently designed a new variation of its double planetary mixer and follower plate discharge system. The double planetary typically mixes and disperses viscous materials, whereas the follower plate discharge system presses viscous non-flowing materials from the planetary mixing vessel after the mixing cycle is completed. The new design combines:
A common base for both the double planetary with the follower plate discharge system.

Elevation of the common base to allow for discharge to subsequent processing equipment or directly to packaging containers.

  

Easy movement of the mix can to the discharge platen, after completion of the mixing cycle.

Availability in a range of sizes — from 1 pint to 750 gallons.

The flexibility to be customized to meet a variety of process requirements, including vacuum operation, jacketing of the mix can and discharge platen, metering systems and more.