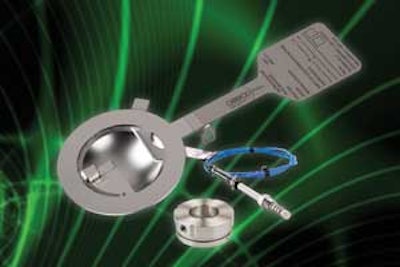 Oseco presents its Opti-Gard pressure relief system to protect personnel and equipment from over-pressurization situations. According to the company, if internal system pressure reaches a dangerous level, the disc bursts to safely vent the pressure and minimize damage. The system is further highlighted by:
The Flo-Tel+ sensor that notifies the user the disc has burst.
The flexibility of the sensor to act as a non-invasive detection device, which is reusable and only requires 1-time installation.
The avoidance of unnecessary downtime through false failure indication as a result of the Flo-Tel+ sensor's isolation from downstream pressure fluctuations or aggressive media.
High performance characteristics available for liquid, gas and vapor applications.
Standard 316 stainless steel or Hastelloy C construction.
A single-disc design that ensures stock levels are kept to a minimum.