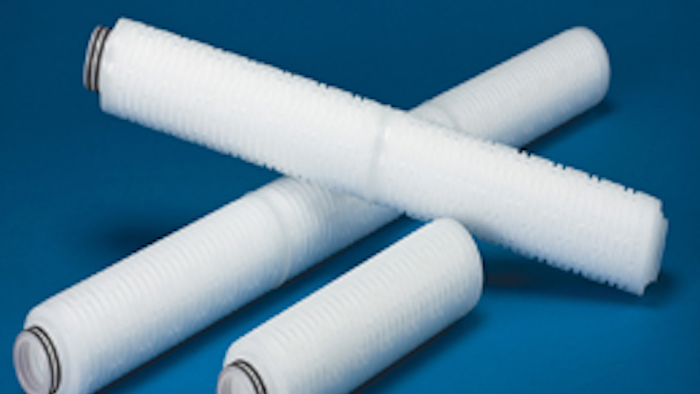 Cartridge filters from W. L. Gore & Associates, Inc. can dramatically improve product quality, increase production capacity and reduce the total cost of filtration for high-purity bulk chemicals used in semiconductor fabrication and other microelectronics manufacturing processes. The filters enable: 
Improved particle retention.
Higher flow rates.
Faster processing times.
The use of fewer filters in the microfiltration of high viscosity fluids, acids, bases, solvents and specialty chemicals.