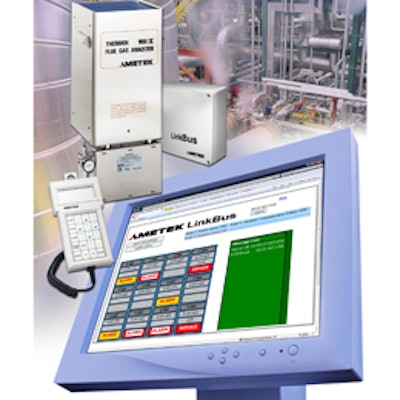 AMETEK Process Instruments has added a Fieldbus Foundation interface to its LINKBUS remote instrument monitoring system to provide users with constant plant-wide access to a wide range of AMETEK process instruments. The new feature:
Allows AMETEK RIMS to be integrated with a wide range of plant control systems.
Provides a data bridge so that older analyzers using proprietary communications protocols can be integrated into modern Fieldbus Foundation networks.
derek.stuart@ametek.com
www.ametekpi.com