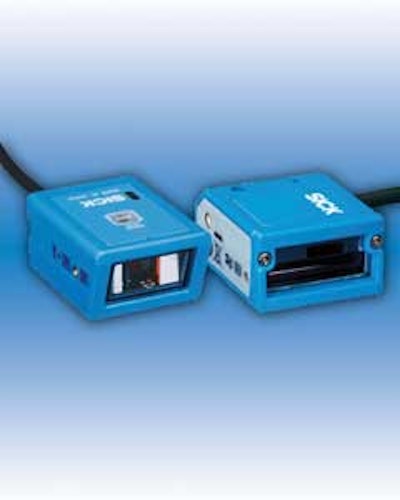 SICK recently launched a line of CLV500 Series miniature bar code scanners. Barely larger than a USB plug, these scanners grant:
High decoding performance, along with a large depth of field that allows for flexibility in code sizes and target placements.
Simple-to-configure bar codes.

 

Easy installation where space is extremely limited.
A high scanning frequency of 1,000 Hz on the CLV505, giving it the ability to reach conveyor speeds up to 5 meters/second, depending on the application.
Ideal suitability of the CLV503 and CLV505 for packaging systems, circuit board processing and robotic inspection.