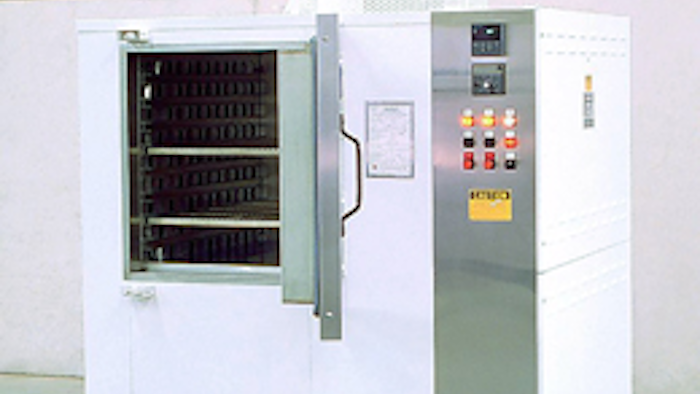 The no. 796 electrically-heated 500°F (~260°C) class 100 cleanroom cabinet oven from Grieve is used for drying water from stainless steel and Teflon filter assemblies. The oven features:
10 KW installed in Incoloy sheathed tubular heating elements.
Dimensions of 24" wide × 36" deep × 27" high.
4" insulated walls and a type 304, 2B finish stainless steel interior with continuously welded seams.
An exterior finished in white epoxy paint, and a #4 brushed finish stainless steel door cover and control panel face.
A 600 CFM, 3/4-HP recirculating blower.
Stainless steel high temperature HEPA recirculating filter, which purifies the air to class 100 standard.
Digital programming temperature controller and SCR power controller.