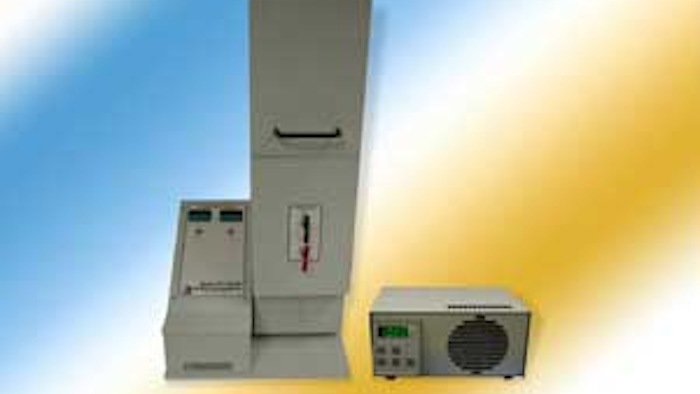 Supercritical Fluid Technologies has developed its SFT-100XW supercritical fluid extraction system to investigate the feasibility of applying supercritical fluid techniques to various analyses and processing challenges. This mid-scale system additionally grants: 
The ability to perform extractions in supercritical fluid media.
Reliable dual sapphire syringe pump technology to accurately pressurize the product's stainless steel vessel, which is capable of containing supercritical fluids at pressures up to 10,000 PSI (69 MPa).

 

Large processing vessels that enable the extraction of very low levels of key components from materials, or the processing of larger amounts of bulk material than would be possible with conventional equipment.

 

An integrated pre-heater that ensures the consistent temperature of the fluid delivered to the extraction vessel for efficient, consistent and repeatable results.

 

Accommodations for pressure vessels up to 500 mL in capacity.
The capability to be configured to run with multiple vessels.

 

An optional co-solvent pump, which extends the versatility of the SFT-100XW by enabling extraction of moderately polar compounds.
Suitability for

research, food, pharmaceutical, neutraceutical and polymer chemistry applications.
ken.krewson@supercriticalfluids.com