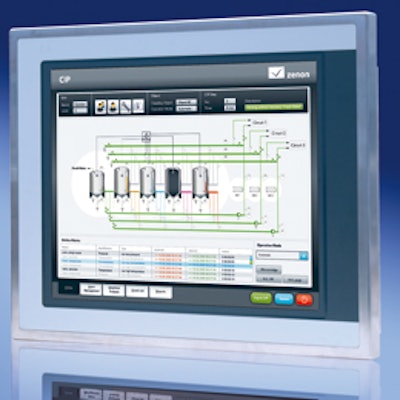 Equipped with a robust stainless steel housing and 19" display, the new IP65 automation panel 920 from B&R features a single-piece front foil that is free of gaps and seams that could collect dirt. The automation panel also has:
A resistive touch sensor, which is easy to operate even when wearing thick gloves.
IP66 protection on the front side and IP65 protection on the back.
IP65-protected USB port.
Pre-assembled connection cables with connectors.
Seamless safety-sealed system with 3 seals.
Additional mounting frame for instable switching cabinets/housing.

A minimal amount of gaps and edges.

A fully-integrated touch screen.