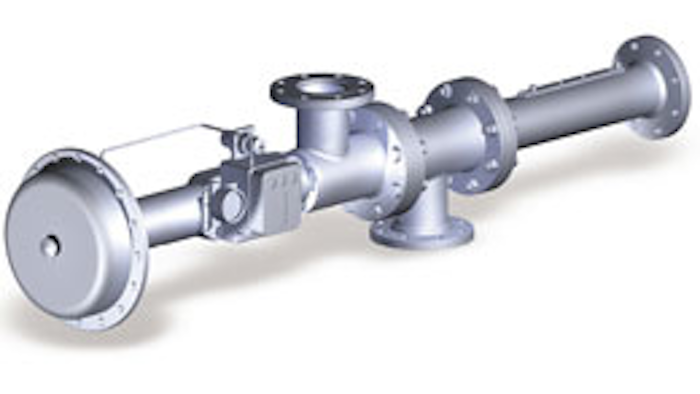 Kadant Johnson Inc. has released its new direct steam injection water heater product line.  Direct steam injection water heaters, also referred to as direct injection heaters, are used to rapidly and accurately heat water and water-based slurries by injecting steam directly into the fluid. The heaters:
Use all the sensible and latent heat of steam to heat the fluid.
Can provide equal heating to that of an indirect heat exchanger process with 20 percent to 30 percent less energy.
Are available in sizes 1.5" through 6" with other sizes available on request.
Are custom-engineered based on the operating conditions to ensure optimal performance and efficiency.