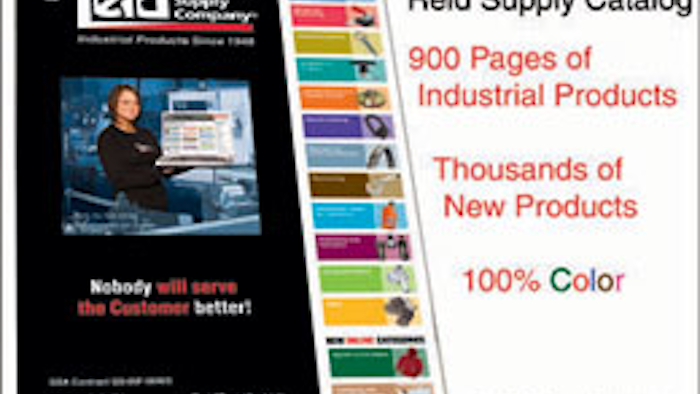 Reid Supply Company's President, John Carrier, recently announced the launch of a redesigned and improved 2010-2011 full-color industrial products catalog. The new catalog:
Is color-coded and packed with information to make the shopping experience much more intuitive.

Is integrally linked to the company's web site, ReidSupply.com, which offers even more product as well as customer tools including FREE CAD downloads.

Contains tens of thousands of items across 900 pages.
The product categories include:
Knobs, Handles and Hand Wheels
Clamps and Workholding
Tooling Components
Fasteners and Hardware
Leveling Devices and Vibration Control
Material Handling
Bearings and Power Transmission
Metalworking
Maintenance, Repair and Operations (MRO)
Pneumatics and Hydraulics
Structural Systems
Safety
Apparel and Footwear
Packaging and Shipping Supplies