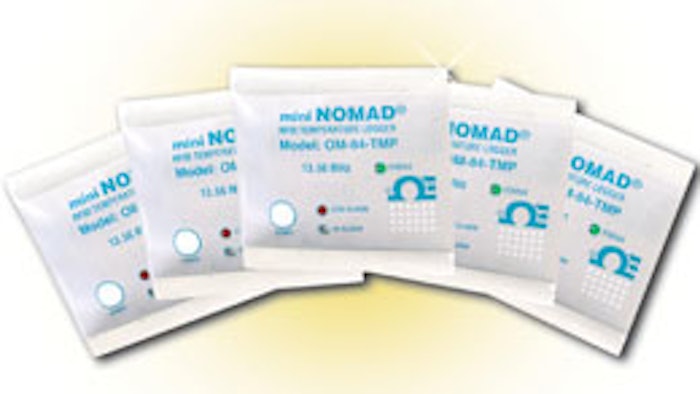 OMEGA Engineering presents its accurate OM-84 Matchbook™ Series data loggers and readers with:
Built-in LEDs that display high- and low-alarm verification, indicating whether measured temperatures have remained within the user-programmable alarm window throughout deployment.

The capacity to store up to 10,000 readings.

The capability to download and save stored data to your computer using the reader and software that is included.

A miniature weather-resistant design.

A factory-replaceable battery.

The ability to be reused.

Suitability for any applications in which temperature monitoring is needed.

A reliable solution for cold chain environmental monitoring.

CE compliance and NIST traceability.