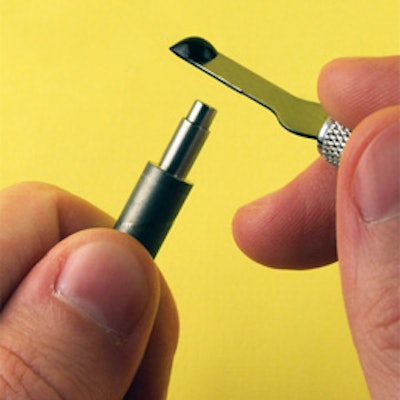 Master Bond EP17HT-3 is a one part epoxy that sets up in 20 to 30 seconds and snap cures in 2 to 3 minutes at 250°F-300ºF. As a one part system, no mixing is required and the epoxy can be cured in sections up to 1/4" thick. Moreover, its working life is indefinite as it will not gel until heated above 200ºF. Other features include:
Volume resistivity of greater than 1014 ohm-cm.
Resistance to a wide range of chemicals including water, oil and most organic solvents.
Shore D hardness that exceeds 85.
Tensile lap shear of 2100 psi.
Service operating temperature range of -60ºF to +400ºF.
100 percent reactive.
Availability in a paste version called EP17HT-3ND and a slightly toughened variant called Supreme 17HT-3.