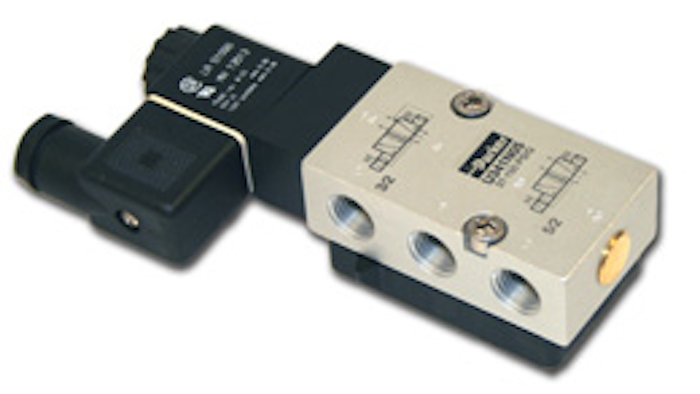 Parker Fluid Control Division's high flow direct mount NAMUR solenoid valve is suitable for general-purpose valve actuator applications including water and sewage, pulp and paper, food and beverage, pharmaceutical, powder-dosing machines, powder transportation, process industry, and twin-tower air dryers. It features:
A compact design.
NAMUR mounting pattern.
High-flow rates from 1.2 to 3.0 Cv.
A spring return for fail-safe operation in the event of a power loss.
Screened exhaust nut to protect the valve function during outdoor use.
O-ring seal design, which increases sealing force at higher pressures and offers less breakaway resistance at lower pressures.
Life expectancy of up to 5 million cycles.
Anodized aluminum body and a stainless steel spool.
Class F DIN and Class H hazardous location coils.
Fluid temperature ranging from 32º – 122º F.