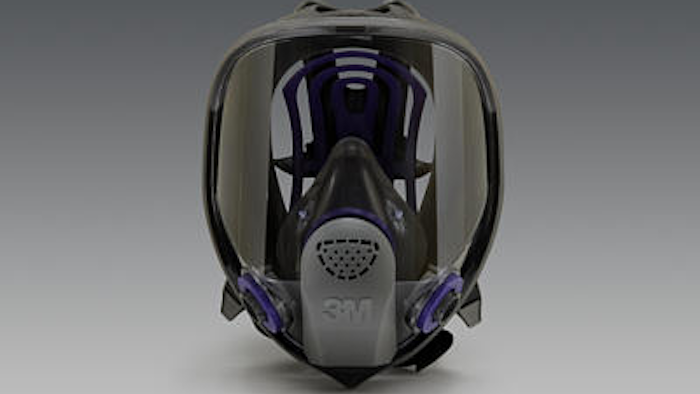 3M has expanded its reusable facepiece respirator offering with the new 3M™ Ultimate FX FF-400 Series full-facepiece reusable respirator, designed for flexibility in extreme environments. Engineered to deliver comfort and durability, this new respirator facepiece features:
A wide peripheral view.
Quick assembly and disassembly.
An easy- to-clean lens coated with Scotchgard™ Protector to help resist certain dirt, paint and stains.
Semi-permanent lens protectors to help extend the life of the lens while the perimeter adhesive seal keeps debris out.
A cradle that helps with donning the respirator, reducing pressure and hair pulling.
A 6-strap head harness for a secure fit while reducing further pressure points.
A silicone nose cup to improve comfort, reducing pressure on common sensitive facial points, such as the nose bridge.
The positioning of bayonet connections to improve users' field of view.
Twist-on and –off parts for ease of use and cleaning.