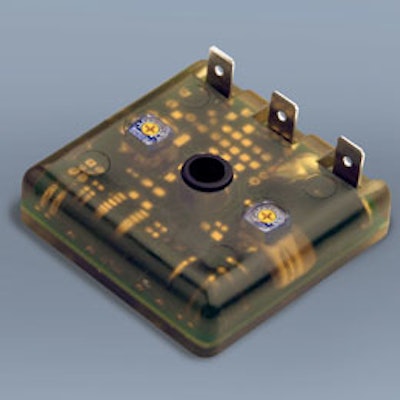 Canfield Connector's TMLT is an all solid state electronic timer housed in an environmentally resistant composite encapsulated package. The timer features:
A microprocessor that is programmed according to customer specifications.
16 timer modes of operation and 14 time ranges, from 0.5 to 2000 seconds.
Voltage range of 24-240 VAC 50/60Hz and 12-240 VDC.
Onboard indictor light to aid with diagnostics and troubleshooting.
Dust, vibration and humidity resistance.
Mounting via ¼" (6mm) screw or DIN rail mount adapter plate.
.250" AMP Faston posts for crimp type push-on connectors.