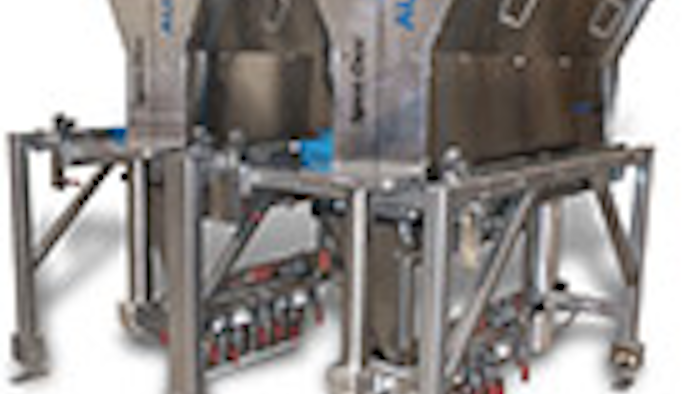 This multi-lane filling system comes with several advantages to help customers improve production. For starters, they can be built with two, four, five, six, eight, 10 and 16 drop configurations to boost production rates with accurate fills for a variety of rigid 
containers. The system features an easy-access cantilever design that opens the machine up for efficient tool changing and cleaning. Group tooling provides fast removal of multiple funnels to accommodate changing applications. A Bosch Mi motor merges servo drive and servo motor into one integral unit, reducing the size of the electrical box and number of cables needed to connect to each individual filling lane. Machines can be attached to an optional hopper carts for easy hopper and tooling removal for cleaning and change over.
Spee-Dee® Packaging Machinery, Inc.