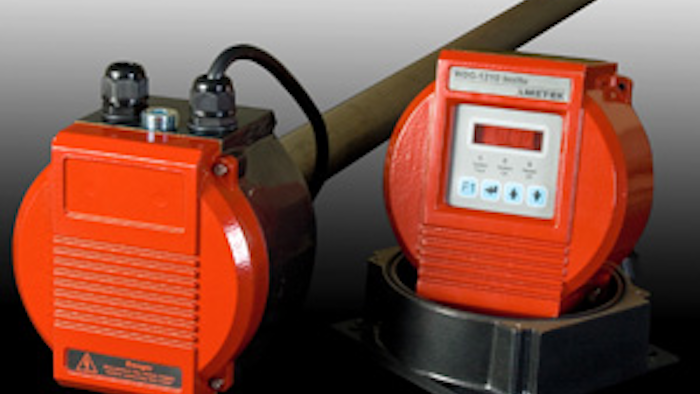 The Thermox® WDG-1200/INSITU and WDG -1210/INSITU flue gas oxygen analyzers from AMETEK Process Instruments combine Thermox® flue gas sensors with the advanced electronic capabilities of Land Combustion's Genesis line of oxygen analyzers. The design of the analyzers allows the entire sensor assembly, including the heater to be removed without disturbing the outer protection tube, which remains in the process. The WDG-1200 features:
An integrated controller with user interface.
RS485 Modbus and 4-20mA outputs.
Optional Remote Calibration Unit.
Operation to 70oC (158oF).
Built-in diagnostics.
High precision temperature control.
The WDG-1210 has all of the same features but its control electronics are mounted remotely from the probe allowing for greater flexibility when the probe is mounted in an inaccessible location.
www.landinst.com
www.ametekpi.com