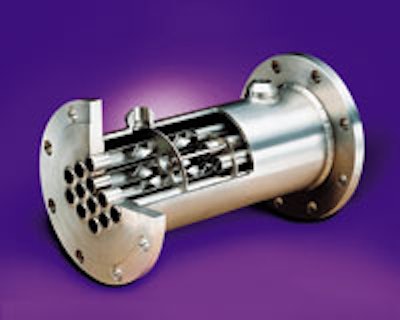 Chemineer
, a unit of Robbins & Myers Inc., now offers Kenics® heat exchangers equipped with streamlined Kenics static mixer elements. According to the company, these thermal units also provide:
Maximum transfer rates even with highly viscous, difficult-to-process materials.


Suitability for a range of process applications.


Less space, less energy and less time to process than other designs.


A higher availability of heat transfer coefficients for fast, uniform heat transfer.


Heat transfer rates of 3 to 7 times greater than conventional empty tubes.


The capacity to withstand pressures to 10,000 PSI.


All metal and alloy construction.


Special connections and fittings.


ASME/TEMA compliance.