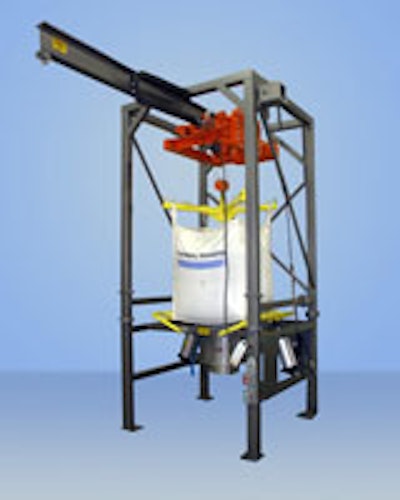 According to
Material Transfer & Storage
, its patented MATERIAL MASTER™ bulk bag discharging system offers exclusive features that maximize production efficiency. Some features include:
Low headroom with a 145-in. overall height.
A 316 stainless steel Seal-Master™ bag spout access chamber.
316 stainless steel product contact surfaces.
A heavy-duty Flo-Master™ massaging system to ensure positive material flow.
A low-headroom electric hoist with a motorized trolley, which allows bulk bags to be safely loaded into the unit without using a forklift.
Availability of custom-designed systems to fit individual application requirements.