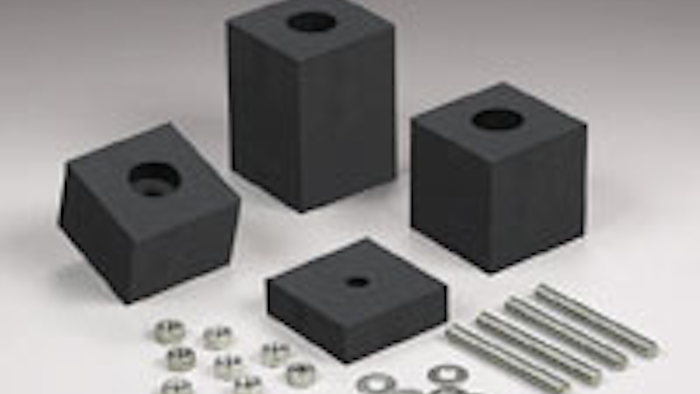 BaseTek LLC
presents its PoxyBlock™ motor- and pump-mounting block kits, which according to the company, outperform steel blocks in every way and on any baseplate. The company believes this economical steel block alternative also delivers:
A Zanite™ polymer composed of epoxy resins and quartz aggregate for improved vibration dampening, greater thermal stability, more resistance to twisting and diaphragming, and enhanced corrosion resistance.
Optimal parallel tolerance.
A baseplate flatness of 0.002 in/ft and a riser block flatness of 0.001 in/ft to facilitate installation.
An integral counterbore design that locks each block to the baseplate, eliminating welding.
Stainless threaded leveling inserts for fast and accurate leveling of the baseplate.
A CPVC drain connection.
Foundation bolt holes.
An optional integrated drip pan and grout hole.
Availability in various ANSI/ASME/NEMA/IEC pre-engineered sizes complete with all stainless steel mounting hardware.