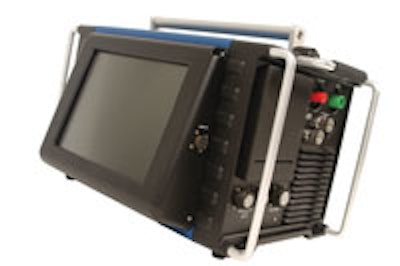 The welding system M200 power supply boasts ease of use, portability, and 200-amp capability, all at a weight of less than 50 lbs. A high-resolution, 12.1-in. color touchscreen gives users a simple, intuitive pathway to enter weld programs, which can be in any of three forms, including automatic weld schedule programming. The automatic shield gas control simplifies setup of shielding gas and does not require use of a separate flowmeter.
Swagelok, Solon, OH; 440-349-5934; www.swagelok.com

Editor's Note

Built-in languages include English, French, German, Spanish, Japanese, Korean, and Chinese.