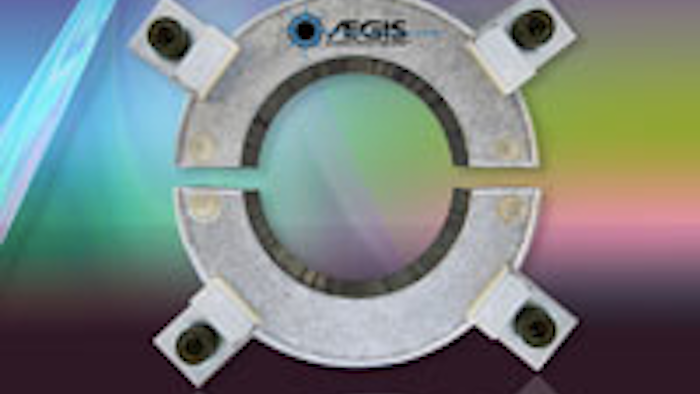 The new split-ring version of the Aegis SGR bearing protection ring comes in halves for easy field installation with little or no disassembly of equipment. It protects bearings from electrical damage caused by circulating or shaft currents in VFD-controlled motors, extending motor life as well as preventing bearing noise, downtime, and motor repairs or replacements.
Electro Static Technology, Mechanic Falls, ME; 866-738-1857; www.est-aegis.com

Editor's Note

Unlike conventional shaft grounding brushes, the ring is maintenance-free and lasts for the life of the motor, regardless of rpm.