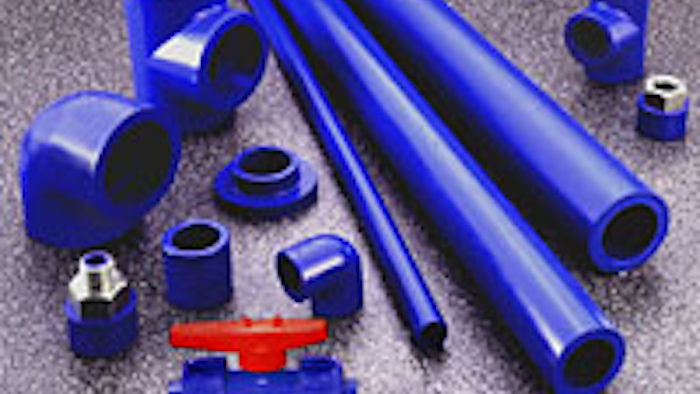 Air-Pro compressed air piping systems are available in sizes from ½ to 12 in. with socket, butt, and electro-fusion fittings in a variety of styles including tees, reducing tees, 90s, 45s, and more. A tapping saddle allows for the installation of the entire pipe system with no drops, which are installed after using the tapping saddle and electro-fusion at any location under any pressure, reducing the number of required welds in half. The system is engineered for continuous operating pressures from 150 to 230 psi.
Asahi/America Inc., Malden, MA; 781-321-5409; www.asahi-america.com

Editor's Note: The system uses Solvay Eltex TUB 124 blue high-density polyethylene resin, which is extremely ductile, light in weight, and corrosion-free.