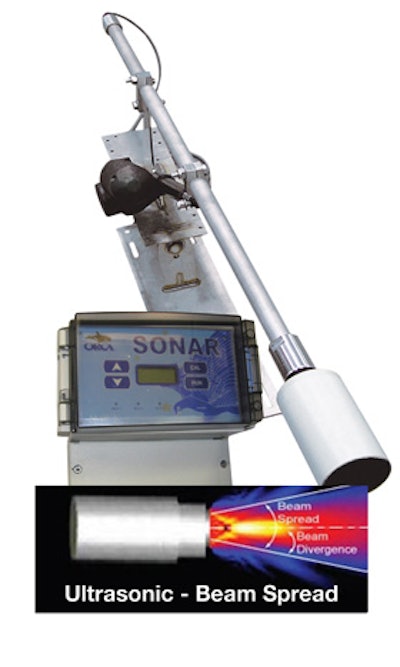 Using Hawk Measurements' 'ORCA' Sonar Bed Level Transmitters to control the compact bed lev­el/hindered layer level maximizes the efficiency and performance of tail­ings thickeners, CCDs, hi-rate thickeners, lamella thickeners and clarifiers. By monitoring the two independent interface densities, reliable process feedback for control of the underflow pump to optimize the underflow density can be provided. The transducer designs include three to seven sonar crystals mounted in a single head. Each sonar array produces a concentrated sonar beam, providing more emitted power and collecting more returned signals. OCRA Sonar Bed Level Transmitters can also:
Remove operators from manually controlling underflow pumps based on rake torque and bed pressure which are greatly affected by density change.
Allow operations to run thickener at manufacturer's optimum design levels with less risk of rake overload.
Reduce overall chemical costs by providing a bias in dosing chemical to the minimum dose at all times.
Reduce electricity costs on returning water from tailings dams by pumping optimized tailings bed densi­ties.
Provide a supplementary control for flocculent dosing or can control the flocculent dosing.
[email protected]
www.hawkmeasure.com