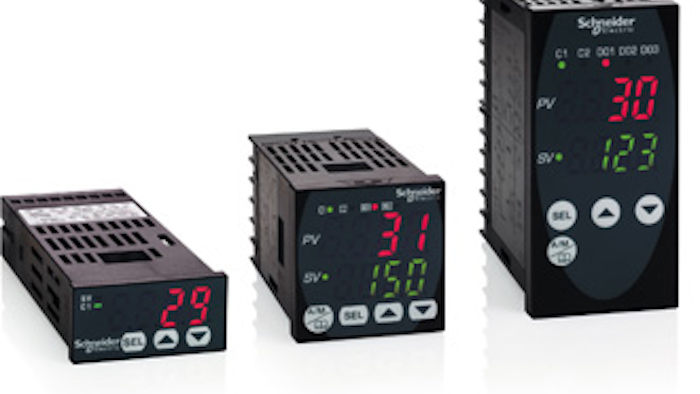 The Schneider Electric Relay Competency Center is expanding its Zelio® control and measurement relay products to include the REG series of temperature controllers and accessories. Available in three industry-standard formats (24 × 48 mm (1/32-inch DIN), 48 × 48 mm (1/16-inch DIN) and 96 × 48 mm (1/8-inch DIN)), the temperature controllers can interface with:
Solid-state relays.
Electromechanical relays.
Programmable logic controllers (PLCs).
Variable speed drives.
Human-machine interface (HMI) displays.
www.serelays.com
www.schneider-electric.us