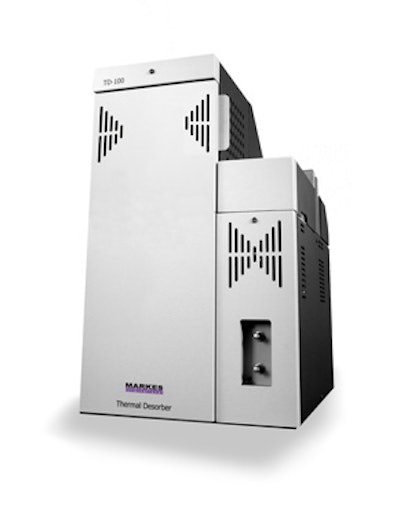 Markes International Ltd has released a new thermal desorption (TD) instrument for gas chromatography (GC). Designed for the sampling and analysis of trace toxic and odorous chemicals (VOC and SVOC) in air/gas and materials, the TD-100™:
Incorporates sample re-collection for repeat analysis, electrical cooling to lower running costs and maintain instrument "up time" and is compatible with all TD-compatible compound types (VOC, SVOC and reactive species; high concentration right down to trace level samples).
Couples to any make of GC or GC/MS and complies with standard methods.
Is capable of the sequential analysis of up to 100 sorbent tubes.
Includes RFID sample sorbent tube tracking technology (TubeTAG™) as standard.
enquiries@markes.com
www.markes.com