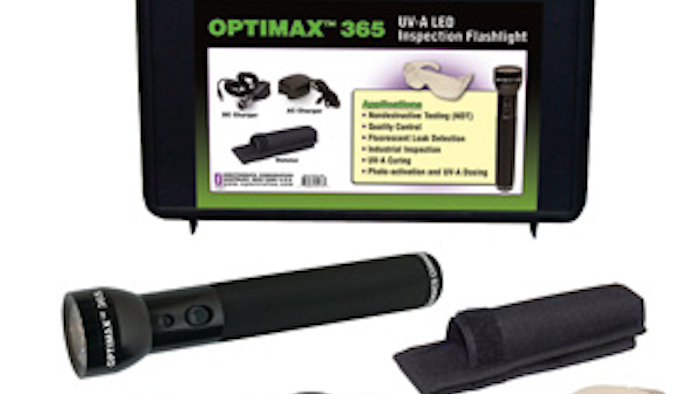 Spectronics Corporation has released the Spectroline®  OPTIMAX™ 365 cordless, rechargeable UV LED flashlight. Designed for industrial leak detection, the flashlight:
Uses an ultra-high intensity LED, which makes all leak detection dyes glow and has a lifetime of 30,000 hours.
Has an inspection range of up to 20 feet (6.1 m).
Is powered by a rechargeable NiMH battery, providing 90 minutes of continuous usage.
Weighs 11.8 ounces (335 g).
Has a corrosion-resistant anodized lamp body.
Comes with UV-absorbing spectacles, a belt holster and smart AC and DC battery chargers.