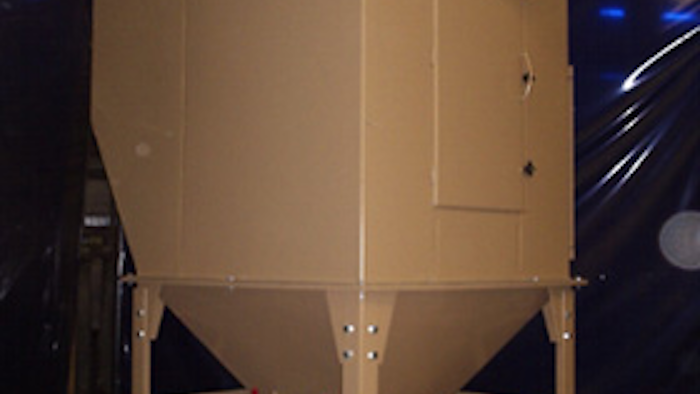 Scientific Dust Collectors has added a new dust collector to its Baghouse line. The SPJ-BL Series Baghouse is a high ratio unit that features:
A patented nozzle cleaning system.
Internal high side inlet baffles.
1,000 to 5,000 CFM, depending upon the dust type.
All welded construction.
Hopper discharge options, including a 55 gallon drum and 20 cubic ft cart on wheels.
All SPJ-BL collectors.
www.scientificdustcollectors.com