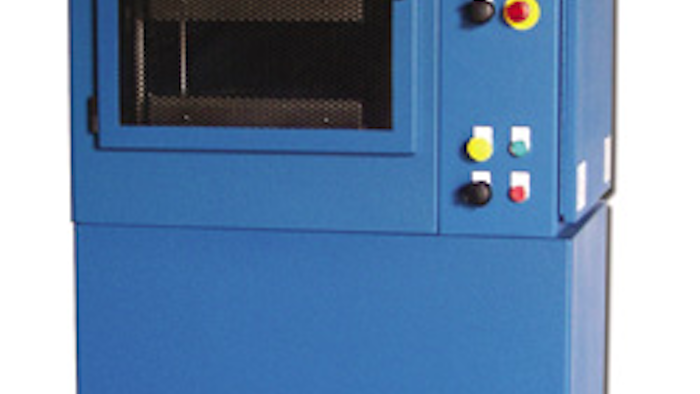 Wabash MPI has released the Triton Series Press with high end controls for pressure and temperature ramping. The press features:
A clamping force range from 2.8 tons to 28 tons and 15" x 15" platen size.
A PLC controller with 3" touchscreen for storage of up to ten programs.
Operator controls with two clamp close buttons, clamp open, emergency stop and power on/off controls.
Guards include a manual hinged front with magnetic safety switch interlock, sheet metal wrap for easy maintenance access and expanded metal windows.
wabashmpi@corpemail.com
www.wabashmpi.com