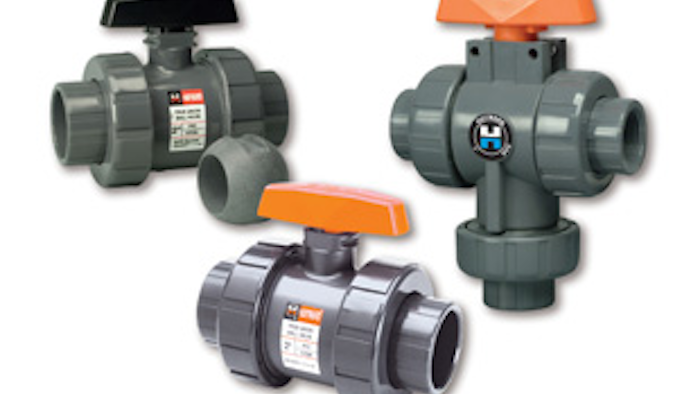 Hayward Flow Control Systems has announced several new ball valve end connection packages designed to save you 5 to 6 percent off ball valve prices depending upon the model selected. Benefits include:
Availability on all 1/2- to 2-inch Hayward PVC and Corzan® CPVC true union, Z-Ball and 3-way ball valves.
A choice of either socket or threaded end connections on any quantity of ball valves ordered.
The reduction of material cost and waste, since only 1 set of end connections is typically used for each ball valve during installation. Elimination of the contractor disposal costs associated with getting rid of the set of end connections for every ball valve not used on the job site.
hflow@haywardnet.com
www.haywardflowcontrol.com