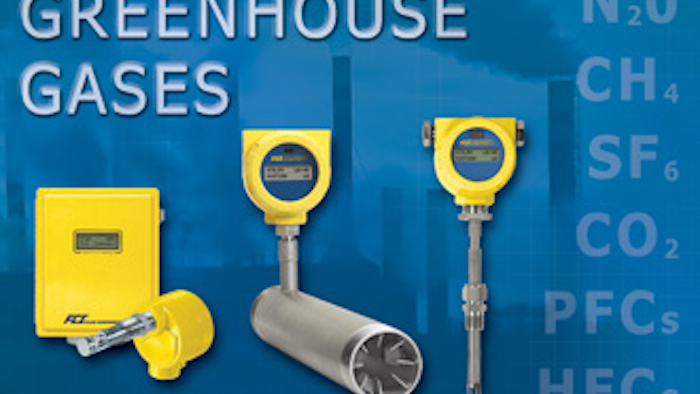 In response to U.S. Environmental Protection Agency's (EPA) new mandate that requires greenhouse gas (GHG) emissions reporting effective January 1, 2010, Fluid Components has released the Customer GHG Reporting Fast Track Initiative. The initiative is a three-pronged program, consisting of:
A special toll free GHG Hotline at 1-800-863-8704, ext. 218 for immediate personal assistance from an FCI applications engineer experienced in GHG gas flow measurement.
AVAL, a simple online tool that assists you in selecting and recommending the optimum flow meter. You will want to be prepared with information on line size, gas type(s), expected flow rates, temperature conditions. If you have not logged into FCI or downloaded product information before, it will ask you to register the first time.
Fast Track Order Expediting — make it known to FCI and your local sales representative that you are purchasing FCI product for the EPA mandate and FCI will take steps to ensure your flow meter ships prior to January 1, 2010 (or the April deadline if you've obtained an extension).
fluidcomponents.com/Industrial/App/EPA-GHG-Mandate.asp