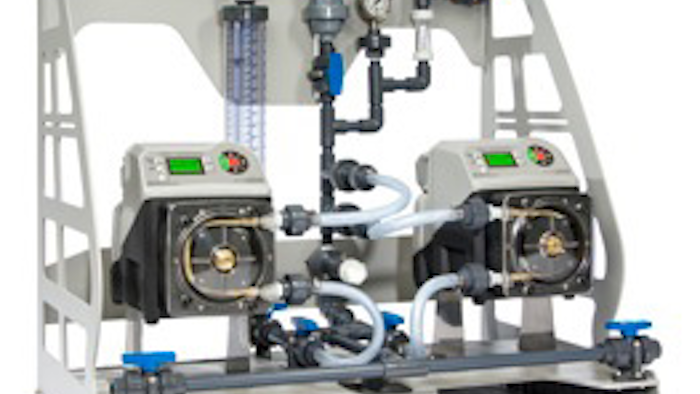 Blue-White has released a lightweight skid system that can be ordered with either the FLEX-PRO® Peristaltic Metering Pumps or CHEM-PRO® diaphragm metering pumps.Features of the system include:
Self-filling calibration cylinder (flooded suction not required).
Exclusive flow indicator that visually indicates the pump is delivering solution.
Versatile, single and dual pump systems available.
Easy access to wiring components from the rear of the system.
Drip containment trays that are removable for easy cleaning.
Dual side inlets enable connection of multiple skids to the same inlet.
Stainless steel mounting pads.
Check valve that protects the operator from back flow during routine maintenance.
Efficient, small footprint design.
Heavy duty, chemical resistant powder coated 6061-T6 aluminum, welded joint construction.
Light weight, can be shipped via UPS, with no forklift is required.
sales@blue-white.com
www.bluwhite.com