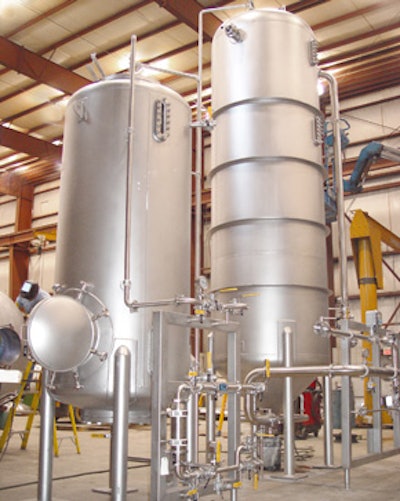 A&B specializes in the design, fabrication, automation, testing and installation of high quality stainless steel process skids/super skids, tanks, auxiliary equipment and piping systems. The in-house design and automation engineers, welders, fitters, QA/QC professionals and project management personnel support the production of equipment with the following specifications:
Capacity: 1 Liter to 30,000 Gallons.
Media: Liquid.
Materials Composition: Stainless Steel, Carbon Steel, Hastelloy SB-575, Nickel 200, AL6XN, Duplex 2205 & 2507, Alloy 20.
Configuration: Vertical and horizontal tanks, up to 14 ft. diameter.
Applications: Storage (both short & long-term), mixing, blending, metering, dispensing.
Environmental Parameters: Atmospheric tanks, shell & tube heat exchangers, jacketed tanks.
awiese@abprocess.com
www.abprocess.com