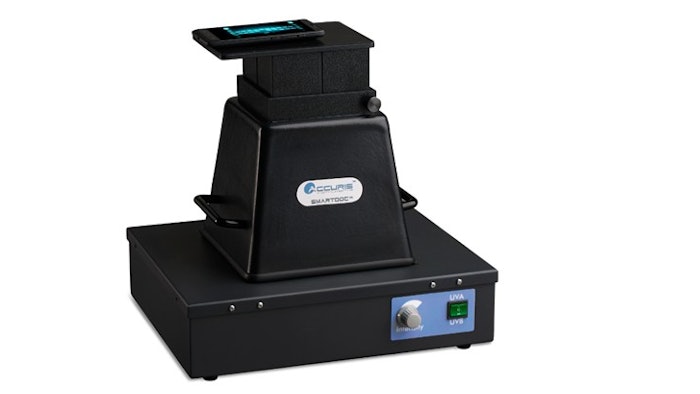 Electrophoresis Gel Imaging System Offered by Terra Universal
Fullerton, CA – The SmartDoc™ Gel Imaging System by Accuris is now available from Laboratory-Equipment website. High-quality photographs of electrophoresis gels can be captured, stored and shared using mobile smart phones and tablets. SmartDoc works with ultraviolet or blue light transilluminators to back-light gels for imaging. Labs no longer need to rely on toxic stains to create gel facsimiles.
SmartDoc Imaging System accommodates varying gel footprints and thicknesses. The focal point of the system is adjustable to obtain the best photo result. Technicians may preview the gel image on a display before taking the picture, so adjustments can be made. SmartDoc has a non-slip rubber pad to keep it in place, and convenient handles make moving the imagine system easy. Rubber trim effectively blocks ambient light and protects the transilluminator surface.
Laboratory-Equipment website, a Terra Universal brand, offers hundreds of top-tier laboratory instruments and supplies. Learn more about the SmartDoc Gel Imaging System from Accuris by visiting Laboratory-Equipment website.